Monthly Update
The Online Pastoral Care coordinator is available to online and nonresidential students as needed and serves in a variety of capacities including referrals to appropriate resources for counseling when requested, pastoral care and prayer, support and care during emergencies or intense situations, support for D.N.A. Groups, and coaching for D.N.A. Group Leaders. Communication will be via online interactions including email, social media (online groups), Zoom or other meeting protocol. Email pastoralcare@asburyseminary.edu for more information or to speak to the Online Pastoral Care coordinator.
Rev. Dawn Kilian — Director of Asbury Global Formation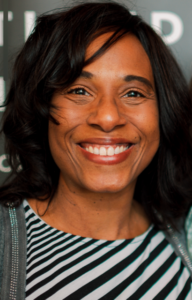 Dr. Kilian has served in a variety of positions with her most recent position as the Associate Dean of Intercultural Life at Asbury University.  She is co-founder and certified life coach at Paraclete Care and has served in human resources at Bethel University and taught as an adjunct professor at several universities in the areas of spiritual formation, counseling and diversity.  She is a licensed minister in the Church of God and has served in various leadership roles in the church.  Dawn holds a D.Min. from George Fox Evangelical Seminary, an M.A. in Human Services and Counseling from Regent University, an M.A. in Pastoral Counseling from the Church of God in Cleveland, and a B.S. in Biblical Studies from East Coast Bible College.